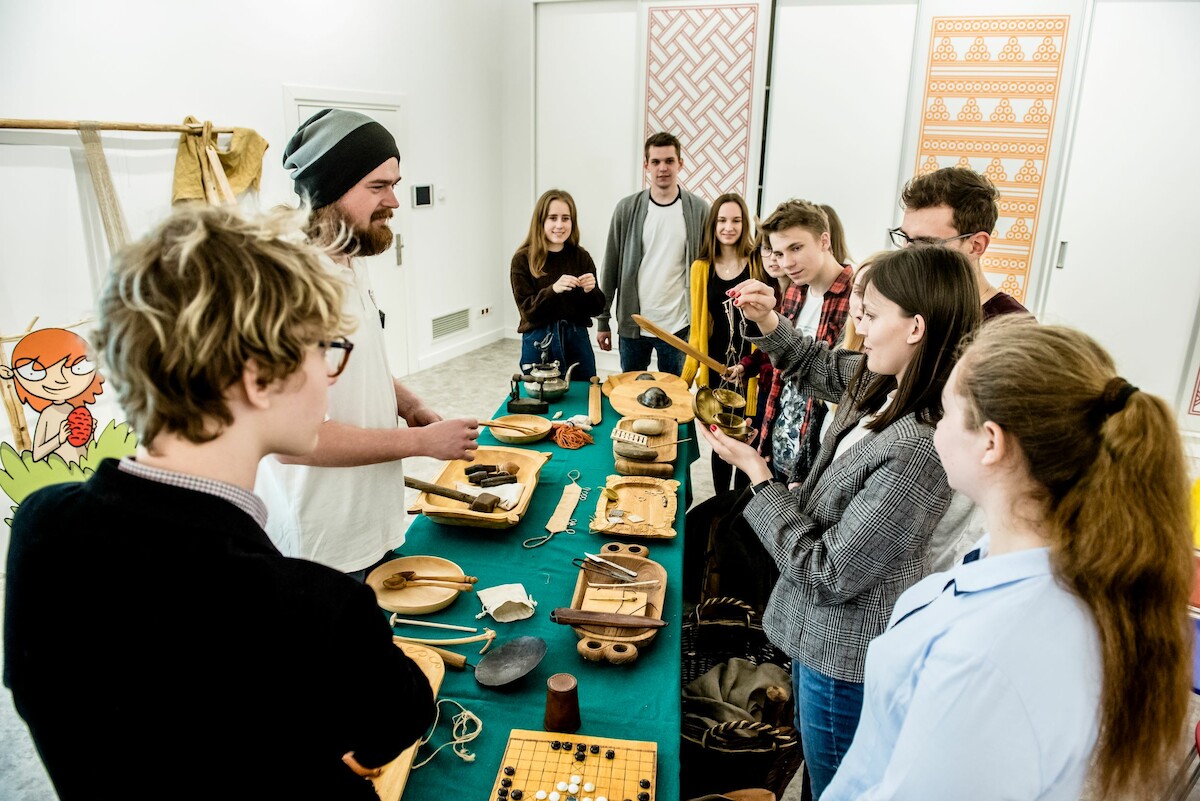 Museum lessons are activities during which we talk about the beginnings of the Polish state using short animations, replicas and our expertise.
Classes are conducted for all age groups and offer 4 topics:
Legendary beginnings of Poland
Let's tell them again - both the ones more and the ones less known. Using interactive animations, we will create new versions of them. Who's first?
How did people live 1000 years ago?
They were definitely more resourceful than us! The items they made were both with the intention to use them and to surround oneself with them. Let's all put them in our hands and think: what were they for?
How was the Polish state created?
Each textbook tells about it, introducing the most important characters and events. We will surprise you with interesting facts that you will not find in any school script!
What was war like in the past?
In the early Middle Ages, battles and wars were the everyday life of our ancestors. Together, we will complete the war gear of a warrior and learn a few dexterity tricks. 
We organise museum classes from Monday to Friday
between 8.30-18.00 (April - August) and
between 9.00-16.00 (September - March)
The classes can be booked:
PRICES FOR MUSEUM CLASSES:

TYPE OF CLASSES
CENA
Museum lessons
(group of more than 10 people)
8 PLN/
person
Group supervisors
Free of charge